What Is Humane Pest Control?
Humane pest control tries to keep bugs out of your home or get rid of them without harming or killing them. If there isn't a current pest problem, you can utilize humane techniques to keep pests out of your house altogether. If there are bugs in your house already, ethical humane removal services can get rid of them with the least amount of stress and damage.
Expert humane pest and animal management services concentrate on examining the pest issue as a whole to address the current infestation and stop further issues. The firm does a complete evaluation of the situation to determine how and where the pests entered your home as well as how to prevent them from doing so in the future.
Advantages Of Humane Pest Control
Suffering is simply avoided by the use of humane pest and animal control techniques. While most rodent traps are made to swiftly kill the rodent or rat, some only hurt the animal and leave it to suffer. Unlike humane treatments, which completely alleviate this distress, pesticides and poisons might take some minutes, hours, and even days to work. When mother possums, rats, and other pests are killed, they lessen the likelihood that their young would grow alone.
Humane pest control benefits more than just the species in question. Traditional poisons and pesticides can also be harmful to the environment, your family, and your pets. So you can also protect your family and home from pests by choosing exterminators who do not use dangerous chemicals.
It helps to maintain the balance of the ecosystem. Many pests and insects are necessary as humans and animals are needed.
How to Get Rid of Pests with Our Professional Humane Pest Control Service?
Here is what you may rely on from the service when you contact us to remove pests, insects and bugs humanely:
Instead of killing possums, wasps, bees and rodents as traditional traps do, live baits safely capture them so that an expert in pest removal may relocate them far from your house. When removing pests like possums and wasps, we use our live traps. Hiring us is the safest choice because we are trained to treat them humanely.
Humane pest control needs eco-safe pesticides, insecticides, and traps for preventing infestation in the first place. Due to its site-specific design, it avoids generalized, forceful pest management and careless DIY projects that end up causing more damage than help.
Using expert gnaw-proof solutions to stop rodents from eating their way into a building, sealing off areas where insects can nest, and locating and addressing drainage issues that might be driving rats to the surface are all examples of proofing techniques and our humane pest control ways.
As well as inspecting your property, routinely stop luring pests inside. We also assess the overall hygiene of the building and make suggestions for improvements.
Why Choose Our Team For Humane Pest Control Service?
Make sure that the process is simple if this is your first time scheduling professional pest treatment. Here is what to expect:
Using humane pest control means recognizing that while we must get rid of bugs to preserve our health, we don't have to put them through needless suffering.
We carefully craft our pest management techniques to minimise pest suffering and reduce their negative effects on the environment.
Traps and poisons are not necessary if we use integrated pest management to prevent infestation in the first place.
We provide live catch traps as a humane means of pest control. It is easy to transfer a captured mouse, rat, or possum.
If we must use poisons, we choose anticoagulants for rats and alpha chloralose for mice because they are both considered to be the least painful by the Pesticides Safety Board.
We use possum nesting boxes and catching cages for removing them safely from human dwellings.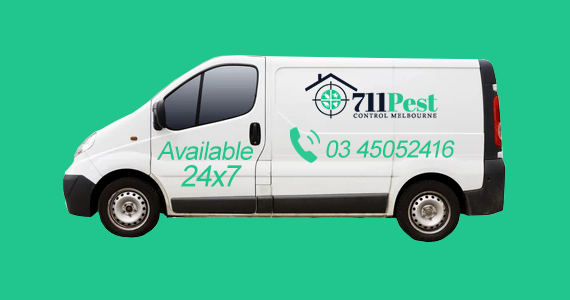 711 Pest Control Melbourne
Location:-
376-390 Collins Street,Melbourne 3000,VIC
Hours of Operation: Mon-Sun 6:00 AM – 9:00 PM
Costumers Rating (221)
Words of our clients
Easily controlled rats at my home
I was facing a lot of pest issues including rats in my house the previous month. Someone suggested me this professional and reliable service team. They inspected the house properly and controlled all pests(rats, ants and spiders). The price is very comfortable.
100 % Satisfaction
The 711 Pest Control Company did a great job by targeting all the areas of our house. The services are really professional and we are 100% satisfied with their work. Thank you for this excellent work.