Expert Ants control services in Melbourne
Are you looking for an Ant control Melbourne service? 24 x 7 Pest Control Melbourne gives great service for controlling ants. Our all ant removal specialists are highly trained. If you see any sign of ants in your house. You can contact us for the professional Ant control treatment. Additionally, we will use modern techniques for ants. Thereby, eliminating ants from your residence. For our eco-friendly treatment remember us.
Are ants a problem?
A single ant is not harmful to humans. Moreover, Red ants are the most dangerous ants. Additionally, the majority of ants can affect people. Red ant bites are poisonous to you. Hence, if several ants bite one person. And at the same time, it may cause death. Thus, if you see an ant infestation in your house. Then we suggest you contact an Ant specialist.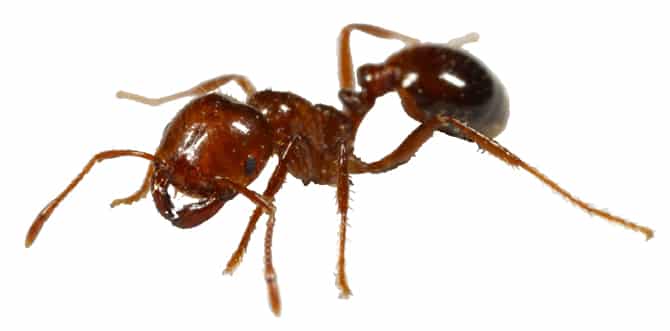 Hire 711 Pest Control Melbourne And Get Extra Benefits For Ant Control Services Across Melbourne
We welcome you to the place where you can get services for your ease in removing ant pests. We can control different types of species. We have been working in the pest control industry for many years and provide quality services to the customers. Our Ant Controllers have years of knowledge in the field and information about the types of ants that could be on your property. Well, you can contact us at any time to get benefits for Ant Control Melbourne or Ant Pest Control Melbourne services. We have been removing ants for many years and the result we get is we have a chain of lakhs of happy customers.
Before coming to your place, we confirm your booking. Then, we send a team of Local Ant Controllers who work with the name of 711 Pest Control Melbourne. We try to detect the reasons that ants are invading your home. We would suggest removing the food and water source from the home. Our controlling methods are unique as we set traps and remove whole colonies of ant infestations. So, be quick to hire our services and free quotes as well.
Our Pest Services:-
To Remove Ant Infestation, Get Affordable Solutions. We Use Different kinds Of Ant Pest Removal Pesticides
We are controlling different species of ants and removing them professionally in a fast manner. We have the best pesticides and eco-friendly pest solutions. Here is the list of Ant Pest Control Melbourne services that we offer for the Different Types Of Ants.
Odorous House Ants Removal Service
Usually, odorous house ants prefer to feed on sugar and protein-based. In this situation, our experts also suggest using protein-based solutions for baiting them. Our expert Pest Controllers use the best kind of baits and remove odorous house ants professionally.
Pharaoh Ants Control Melbourne Service
Pharaoh Ants aren't too dangerous but they are considered to spread over a dozen serious pathogens, staphylococcus, including salmonella, and streptococcus bacteria. And, our professionals have enough Pesticides that are effective in removing Pharaoh Ants conveniently.
Carpenter Ants Removal Service
For humans, carpenter ants can be so problematic as they can lead to serious damage to your property or home. To also solve these issues, we are here with our Carpenter Ants Control Services.
Pavement Ants Control Melbourne Service
Pavement ants are not considered native to North America but gradually, they have become one of the most common species of ant infestation. Although you can find this species outdoors and at the same time, you can be irritated by their biting behaviour. You can call us for the booking of services regarding Ant Control Melbourne.
711 Pest Control: Get Permanent Solutions And Keep Ants Away From Premises
Ants are very tiny pests but they can create a huge mess while searching for their food. But we are also aware of providing the services with the permanent solutions of Ants Control Melbourne. Well, we follow a few steps to control the ant pests which are mentioned here:-
Our first step is to inspect the Ant-infested area, By inspecting the whole area, we detect the issues. So, we can find the best pest solution for the whole colony of ant infestation from your house.
Then, we use baits and set barriers to control the level of infestation.
Gradually, you will see the difference after applying the pesticides for ants. Ants will be reduced in numbers when we will organize the Melbourne Ant Control service.
Then, we will remove the remaining expected ants from your home by using our pesticide sprays.
After doing our job of Ant Control Melbourne, we give some suggestions to our customers. Our suggestions will help you to keep ant infestation away from your place.
We Are Working With The Honest Team Of Workers For All Request Of Ant Control Melbourne
Our company is the best-known company where people hire the most effective services at the best prices. If you are thinking about our specialities and what type of facilities we can offer you, read the following points.
We provide Emergency Ant Pest Control Services with the availability of 711 hours.
Our professionals are also available to give you the benefits of Eco-friendly Pesticides for Ant Removal.
We are working with a certified, verified, qualified and professional team. Every member of our staff is friendly to the customers.
We are also known for the low prices as our Ant Control Prices are affordable.
Our company is an Australian-based agency to provide the services for Ant Control Melbourne.
We offer FREE QUOTEs before or after reaching your place.
Our professionals use modern strategies to control ant-infestations and offer discounts on the services occasionally.
Our all pest control policies are customer-friendly and will suit you.
We are Working To Offer The Quality Ant Control And Other Pest Services Across Melbourne and Nearby Areas
We work with our dedication and provide services across Melbourne and nearby areas:- Grenville, Alexandra, Dandenong, Mooroolbark, Lilydale and more areas. We want to give our services with professionalism at a price that is within your budget. Our experts are always trying to reach you as soon as possible after getting your booking confirmation for the services of Ant Control Melbourne.
Ant Control Melbourne
Call us on 03 4505 2416 Ant Control Melbourne
Location: Melbourne, Victoria, 3000, Australia