Affordable And Effective Spider Controlling Services In Melbourne
People might think that spiders are harmless. Contrary to that, spiders are the poisonous kind. The most commonly reside in areas like garages, closets, basements, etc. Spiders are quite anti-social and are very afraid of people. They try their best to prevent coming in contact with humans. There are certain species of highly dangerous spiders. Certain spiders contain highly toxic venom, which is lethal. Spiders can't withstand extreme hot or cold conditions. Some spiders are active hunters that overpower their prey and chase it. In order to exterminate these, seek professional help from Spider Control Melbourne experts. Our professional pest control Melbourne team will get in touch with you once you make an appointment. For that, you need to call us at 03 4505 2416.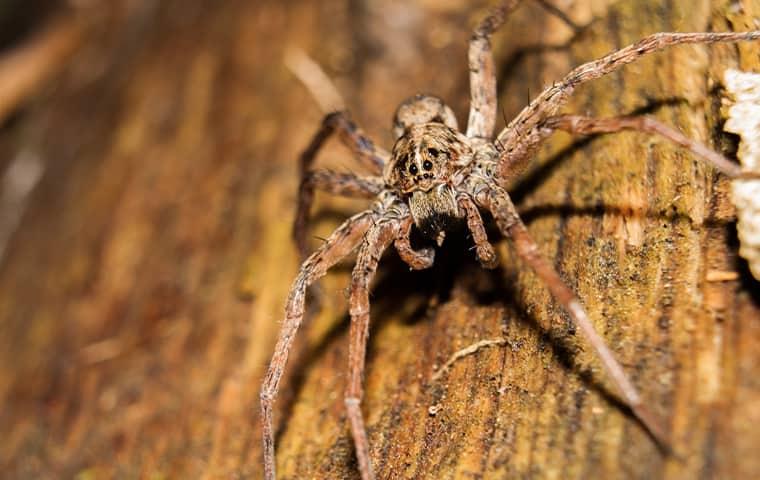 Spiders are common in almost every habitat on earth. They cannot survive in polar regions, high mountains, and oceans. They are commonly present in our households. Most of the spiders are solitary; only a few species live in groups. Such groups are called "colonies". Leaving your trash cans open can be the causative factor for attracting spiders and other flies. In order to get rid of spiders, it takes a lot of effort. It's tiring to find the source of the spiders. Therefore, hiring professionals would be the ultimate solution for your problem. 711 Pest Control Melbourne will find the perfect solution to your problem. Hence, considering professional help is ideal.
Our Pest Control Services:-
How Can You Avoid Being Bitten?
This is some advice by 24 x 7 Pest Control Melbourne professionals to avoid any spider bites:
Do not leave any clothing, sheets, or other objects on the ground.
Always brush or toss your footwear before using them to ensure that there is no creature inside.
–Before going to bed, gently dust and examine your bed, linens, and bed skirt.
Avoid playing with or handling live spiders.
Seal all of your storing things in sealable plastic bags to keep pests out.
Get Spiders Out of Your House
Some pest management methods by our spider control Melbourne experts include:
Use yellowish bulbs, which are less attractive to insects.
Clean the front of the property on a regular basis.
demolish any eggs or sacs discovered.
Remove any bushes or plants that are touching the wall.
Fill any cracks, fissures, or gaps in your door or wall.
Routinely dust and clean your house or business facility.
Inspect for cobwebs on a routine basis and eliminate any that you detect.
Remove the firewood from the storage crates to eliminate hiding places.
Clean your storeroom closets and storage facilities on a regular basis.
Spider Control Melbourne Provides Most Efficient Services At Reasonable Prices
Spiders can reside anywhere in the house. Mostly found in the corners of the bathroom, basements, garage, etc. This is because the spiders build their webs in the regions where there is less human activity. Our exterminators use the latest technology to exterminate the spiders and their sources. Therefore, the services that Spider Control Melbourne provides are pocket-friendly. The following are the few services that we provide:-
Widow Spider Control Service: these are commonly found in woodpiles, crevices, and dark regions. By availing of our services, you can get rid of these spiders. We use special types of equipment and methods for the process of extermination.
Redback Spider Control Services: these are also known as "Australian black widow". This species is a highly venomous spider. Their venom is highly neurotoxic. They are highly dangerous. Therefore, these spiders are better handled by professionals. Spider Control Melbourne team will help you in the process of removal of the spiders.
Huntsman Spider Removal Service: our services will aid you in removing these spiders; which is named after the characteristic features of their speed and mode of hunting. They are also large. Hence called "giant crab spiders". Their bite is not dangerous to humans but causes pain.
Whistling Spider Removal Service: these are the non-aggressive types of spiders. But upon provoking they do inflict a painful bite. They do feed on lizards, frogs, and other spiders. In order to handle such spiders, you need special protective gear. Our experts at spider control Melbourne have special types of equipment and gears to handle such spiders and terminate them. Therefore, seeking professional help is quite necessary.
In order to avail of our services, you need to book an appointment. Later, our team will come in contact with you to provide you with the other details.
Our Spider Extermination Involves Latest Methods And Effective Strategies
Spider Control Melbourne provides the best services in and around Melbourne. Hence, Our clients rely on us for all kinds of pest extermination processes. We make several strategies to capture the spiders and their colonies. At the initial stages, these might not cause any issues. In the later stages, they become the most annoying and problematic issue. To tackle this, our team works efficiently. The process of extermination includes the following steps:
We perform a thorough inspection of the site. It helps in determining the level of spider infestation and locating its source.
After the detection of their source, they give effective treatment for getting rid of the spiders.
In critical areas, where the spread is rapid, we treat it with insecticides.
In order to control the spread, we use suitable chemicals to keep the spider spread at bay.
With the help of insect detectors that show the continuous ongoing monitoring of the spiders and the invasion.
Why Call Us?
Our company works on certain principles and guidelines. Experts at Spider Control Melbourne do follow our company norms without fail. Clients' satisfaction has been the driving force for us since the beginning. We work tirelessly to find an exact solution to your problem. 711 Pest Control Melbourne has built a community of clients; who rely on us for different kinds of pest extermination. Our experts are highly professional and are well trained. Our salient features include:
For the process of extermination, we use the latest and most effective techniques.
Our services are of top-notch quality.
Our company is locally-based and is certified.
We provide same-day services as well as emergency services.
The products that we use for the process of extermination are organic and eco-friendly.
The services that we provide are highly affordable and budget-friendly.
Call Us For Spider Control Services in all areas of Melbourne
711 Pest Control Melbourne can proudly say that they have solved hundreds of cases of pest control. Our team also works in nearby locations such as:- Grenville, Alexandra, Dandenong, Mooroolbark, Lilydale and more areas. Our company is locally-based, we provide our services in all the regions of Melbourne. For booking the appointment, you have to contact us at 03 4505 2416. You can also book an appointment online. Our customer care team is available 24*7; hence you can make an appointment at any time of the day. The booking service is hassle-free. On request, we do provide a free quote for the treatments.
Spider Control Melbourne
Call us on 03 4505 2416 Spider Control Melbourne
Location: Melbourne, Victoria, 3000, Australia