The Best Flea Control Service In Melbourne
Our flea control service is safe and precise. 24 x 7 Pest Control Melbourne has a team of dedicated flea controllers who are well-equipped to do all kinds of flea control jobs. The flea control chemicals used are safe and non-hazardous. Furthermore, our flea control Melbourne service is available at a pocket-friendly price. So, you will get top-class service at an amazing price. So, hurry up and book our services now.
Environment-Friendly Flea Control Service
Flea control is a time-consuming and hectic job. Therefore, you should hire our flea controllers. We have experienced professionals for this job. We know how to do the job precisely. Furthermore, the pesticides used are safe and non-hazardous. We make sure the nearby surroundings and pets are not harmed in the process. Therefore, you should call us for an environment-friendly flea control service in Melbourne.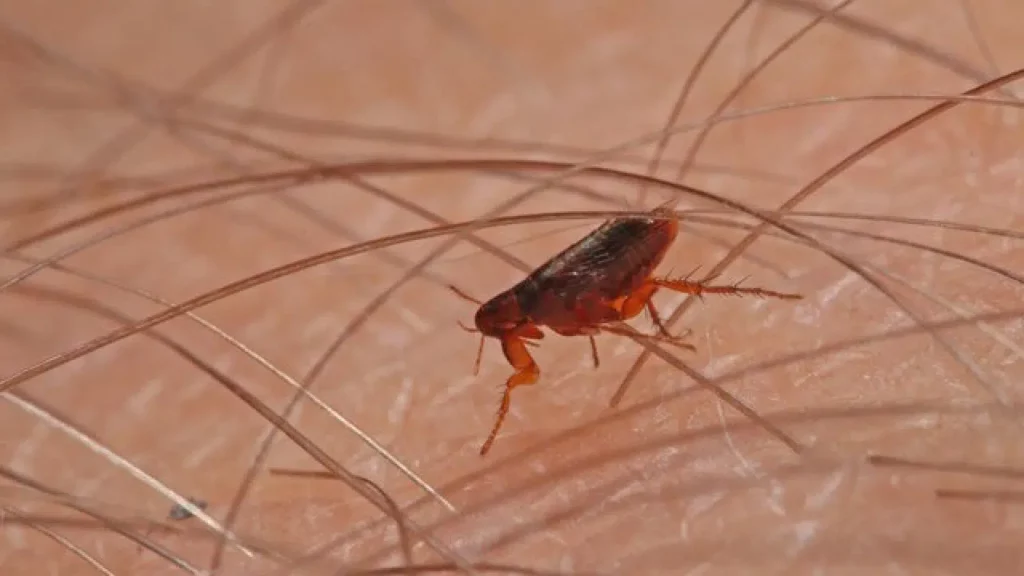 Budget-Friendly And Top-Quality Flea Control Services In Melbourne
Fleas are the most common household pests that feed on your pets blood. They are tiny wingless insects; which are parasites that feed on hosts for food, often blood. Many people are allergic to fleas bites. They infect various parts of the house; such as mattresses, carpets, cushions, rugs, etc. Therefore, it becomes a task to find out the area of infestation. For which professional help is necessary. Therefore, consider hiring our Flea Control Melbourne team, for getting rid of the fleas. If these fleas are left untreated, they multiply rapidly. Hence, it becomes important to keep a check on your pets regularly. Since the fleas can affect them easily.
A flea can cause diseases to humans that are dangerous and even fatal in certain cases. They live around tall trees, shrubs, grass, etc. They prefer warm conditions, hence hop on to pets' fur. Pets are often at risk in case of flea infestation. Therefore, special attention has to be paid in case of flea infestation. Flea control is a time-consuming and hectic job. Further, we need to know how to handle pesticides that are necessary for extermination. For this, seeking professional help is ideal. We provide highly professional services and find the perfect solution to your issue. Contact 711 Pest Control Melbourne for availing best-quality flea control services. You can book an appointment via call, for that you can call us at 03 4505 2416.
Our Services:-
Flea Pest Control Melbourne Provides Effective Services At Economic Prices
Once you experience our services, there is no going back. We provide the most reliable services. We have been in the business for a longer duration. Thus, we maintain a very healthy relationship with our clients. Our Flea Pest Control Melbourne services are quite effective, as we use the most advanced technologies. Here are the few services that we provide:-
Human Flea Control Service: These are the type of fleas that feed on the blood of humans and pigs. Fleas, in general, carry diseases causing organisms. Therefore, They are carriers of diseases. Melbourne flea control services are quite effective in terminating them.
Cat Flea Control Services: In this type of service, we deal with the fleas that attack cats, dogs, humans. They reside on the cat's fur. Later, it feeds on its blood and also transfers the germs into its body. To detect their presence at early stages; you need to maintain your pet's hygiene. Flea control Melbourne has been dealing with exterminating such flies for a long time. Thus, hiring us will help you in getting rid of these fleas.
Dog Flea Control Services: By availing of these services you can get rid of the fleas; that have been pestering your dogs. Since they reside inside your dog's fur, they suck on their blood. Our professionals use the latest methods for getting rid of these fleas.
Rat Flea Control Services: This service include the extermination of rat fleas. This type of fleas carries some serious disease-causing germs and infects the host.
Chigoe Fleas Control Services: These services are exclusively for people living in tropical regions such as beaches. These are also known as "sand fleas". Hence, Seeking professional help for the extermination of these fleas is necessary. Since regular methods can affect the person who's performing the task.
The different kinds of fleas can cause different types of infections in the hosts. Therefore, hiring professionals like Flea Control Melbourne in case of infestation is highly recommended.
Providing High-Quality Extermination Service Process
By hiring us, you get to experience the best services. Also, we provide same-day services, once you book an appointment. Our expertise is highly professional and workaholics. As we use the latest equipment; we deal with the most stubborn infestations. The process of extermination involves:
The first and foremost step is to interrupt the life cycle of fleas.
This step of removing all the furniture, toys, clothing in the area of treatment is important. Therefore, to ensure the accessibility for the treatment.
Removing the pet food and their water dishes.
Washing the pet bedding.
Vacuuming- this step plays a major role in the treatment. This is because vacuuming removes the eggs, pupae, larvae that are developing in the house.
By vacuuming, it improves the penetration of insecticides; into the bottom layers of mattresses, carpets, rugs, etc.
Vacuuming is followed by insecticide application.
All the ingredients that we use are non-hazardous and organic. Which causes no harm to you and your family members.
We perform proper application of insecticides around and beneath the sofa cushions, throw rugs, carpets, etc.
After this, the areas of treatment should be left for a few hours. Depending on the type of carpets, method of applications, ventilation; the time might differ.
We also use insecticide foggers, also known as " bug bombs".
If it is necessary, we also treat the backyard or lawns.
Even after the treatment, you need to continue vacuuming regularly in order to remove any traces of the fleas.
Looking For Flea Control Services In Melbourne? Here Is The Best Option For You!
Choosing Flea Control Melbourne services is the ultimate solution for your problem. We as a team, work relentlessly, to give our best to our clients. Therefore, people often rely on our services as we provide remarkably good experiences to our clients. Here are a few more reasons why people choose us:-
We provide the most reliable and effective services.
Our services are quite affordable and are budget-friendly.
Usage of non-toxic and eco-friendly products for the treatment.
Ours is a locally-based company.
Expertise is highly professional and uses the latest technologies in the process of extermination.
We provide same-day and emergency services.
Hassle-free booking services.
Once you book an appointment, our team will get in touch with you.
We Provide Our Services In Your Nearest Area For Extermination Of Fleas
A proper flea controlling program involves good sanitization and treatment of the pets and environment. We covered the entire area of Melbourne like:- Preston, Carlton, Ringwood North, Brookfield, Croydon and many more locations. Our Flea Control Melbourne provides you with the most impeccable services. Contact 711 Pest Control Melbourne for availing of the best quality services at affordable prices. We provide our services in all the regions of Melbourne. You can book an appointment to avail of our services.
Flea Control Melbourne
Call us on 03 4505 2416 Flea Control Melbourne
Location: Melbourne, Victoria, 3000, Australia