711 Pest Control Melbourne: Same Day Quality Pest Control Service, Treatment, and Removal in Melbourne
If a pest infestation is not handled properly, we know to what extent a pest and its colony can damage your property. Our experts respond quickly to our clients' concerns by providing the same-day pest control Melbourne service for all kinds of pests. With our same-day but quality services, you will be free of pest issues in no time. Moreover, you can expect a pest-free environment once you ask us for pest treatment in Melbourne. So, call today at (03) 4505 2416.
Pest Inspection Melbourne:-

Our licensed professionals will arrive at your home and inspect the roof space, all access points, attic, and other rooms. This is to confirm the severity of infestation and damage to the property. We also check for other factors that influence the growth of pest infestations.

Pest Treatment Melbourne:-

We will customize a treatment plan based on findings during the inspection. While customizing a plan, we will detail and sort out everything from removal method to expected outcomes. We will also tell you the timeframe of treatment.

Pest Removal Melbourne:-

Post the plan of treatment, and we proceed with executing it. The treatment execution will depend on the type identified. In case of legally protected pests like possums, we use cafe traps to catch and release them 50m away from your premises. Also, we will block all the access points of pests after a thorough post-inspection.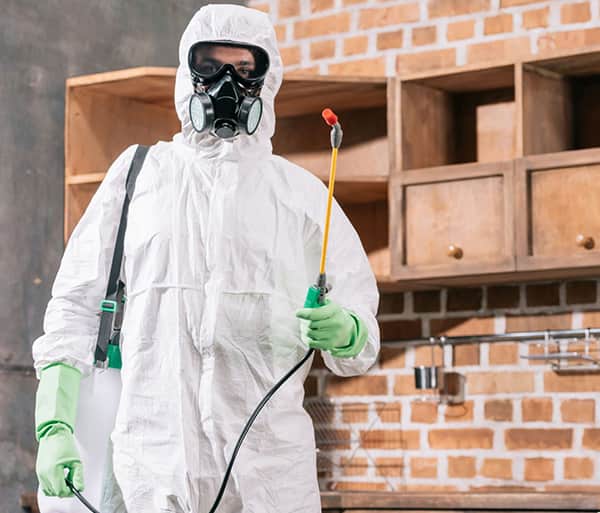 Leaders In Melbourne and Surroundings 711 Top Rated Pest Control Company For 20 Years
711 Pest Control has experience of 20 years when it comes to providing the best pest control services. So, with 2 decades of in-field experience, we eventually gained a lot of skills that are definitely helpful and worthy. In fact, the experience and ventures we made out in this field are what made us the leader of this leading industry. To avail of any of our offers with pest control in Melbourne, you not only be a resident of Melbourne. Because we extend our hands to also help the residents of Melbourne suburbs. So, all you have to do is to name the suburb you live in and the service you want to avail yourself of from our side! Our same-day service offer is available for end-of-lease pest control service.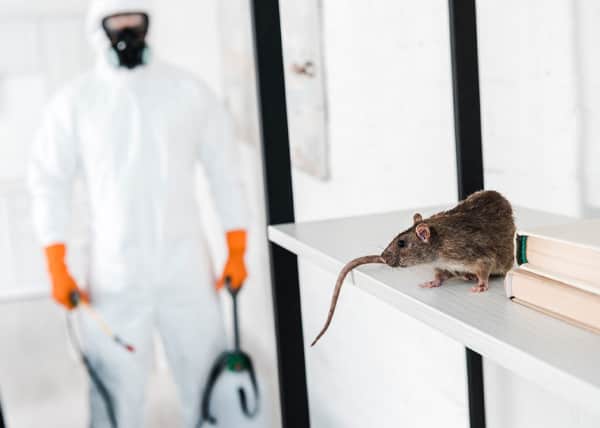 Why Is Pest Control Important in Melbourne?
Instead of regularly checking your property for repairs and damages, you can simply go for pest control services. In fact, the main problem with pests is that once you find a pest, there is a high chance of many more infestations around you. And this tells you the importance of pest control in Melbourne.
Help to stabilize or improve the health of your home environment

Lowers the chance of getting any kind of disease from pests

Keep allergens and germs in check to improve hygienic conditions

Can prevent getting your property and its belongings damaged

You get financial protection since expenses on repairs come from your own pockets.
Services Offered By 711 Pest Control Team
Our pest control and treatment team gives everyone that approaches us for availing pest control services a word of taking 711 slot booking. In addition to this, we are available for a variety of pest control services. Some of them are given below:
Your Trust Make Us Best, ECO Safe Natural Pest Control and Treatment Service For Domestic and Commercial Property
From conducting a pre-purchase inspection on a newly-purchased house to the end-of-lease pest control services, we do everything promptly. Our pest control team regulates and manages pest and pest infestation severity in both domestic and commercial places. Moreover, we complete this challenge only with the use of eco-safe natural pesticides to ensure everyone's safety.
Domestic and Residential Pest Control
Simply getting rid of pests from your domestic premises will be a much bigger task than you might think it is. Moreover, if there are only one or two individuals to attend, then the pest control task is a very big challenge; if there is no proper knowledge about solutions and equipment to use. Hence, this is why you need to quickly grab our domestic pest removal Melbourne services. Also, we offer the best deals for spider pest control services.
Commercial Pest Management and Service
We are one of the prestigious firms that are capable of offering commercial cheap pest control Melbourne services. Our excellent team provides a wide range of pest control services at a swift pace with zero delays. Our team getting onto the field for pest control will not disrupt any of your work and productivity. Moreover, when it comes to pest control prices, we don't differentiate between family-owned and large-scale businesses. We take prices accordingly.
Pre-purchase Pest Control Service in Melbourne
To proceed with a peaceful lifestyle in your newly-bought residency, you have to go for pre-purchase pest control services before anything. In fact, experts like us do inspections for newly-bought houses before a buyer takes possession of it. This is so as to identify if there are any structural damages caused by pests or their colonies. In pre-purchase pest control, we cover both outdoor and indoor areas of a property. For in-depth details about this service of ours, enquire with us today!
Termite Inspection and Treatment Melbourne
Everyone knows that termites are wood-loving pests. Hence, be it in a domestic or a commercial property, termites eat all the wooden products and furniture. So, if you have any wooden belonging that is of great heritage value, you shouldn't place them along with other timber products. Fortunately, to get you this, you have us as a termite control team. Once you call us to hire an expert, we reach your place to do a termite inspection, treatment, and removal services.
End Of Lease Pest Control Services Melbourne
Moving houses can be a stressful task and the last thing you might want to worry about is the end-of-lease pest control service. However, almost all real estate agents will want you to complete this work before vacating the place if you are a tenant. Hence, we take down-to-earth prices when it comes to providing end-of-lease pest control services. Our trained team will come at a time you are convenient and avail smooth, effective, and satisfactory services.
Possum Removal in Melbourne
Torn soffit, roof spaces, broken gutters, and damaged sidings are a few signs of possum invasion into your property and their infestation growth. Possums are also known for their hissing, scratching, growling, clicking noises, etc during the night. So, to stop these nocturnal pests from disturbing your sleep, it would be a great decision if you grab our possum pest control Melbourne service. Although possum removal is a challenging task, our skilled experts do it with ease. We are specialists in dead possum removal too.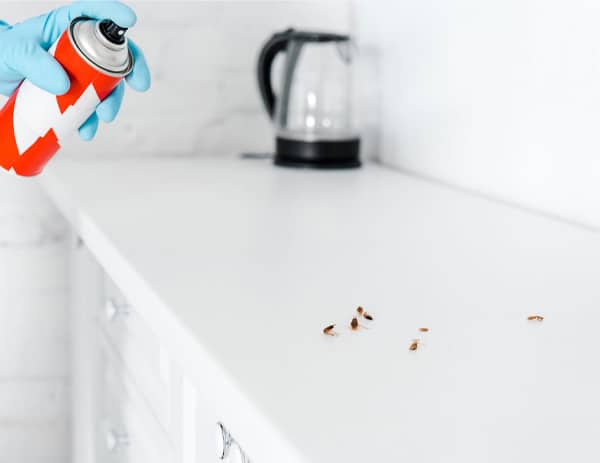 24 Hours Emergency Pest Inspection Service Available in Melbourne
We are available 711 for emergency pest inspections for Melbourne customers. You can book the appointment by calling us on our telephone number. Although, we all know how important pest control services are in your lives if you have the problem of pests in your home. Also, you can choose affordable and reliable pest control services which suit your budget after the inspection. You can choose us because we offer services for Melbourne's eastern suburbs, and western suburbs, also pest control for Melbourne spiders with the best rates, advanced tools, and equipment. Our team is very helpful, trustful, and experienced. So just relax after booking the appointment and let us do your work.
Top 5 Reasons To Call 711 Pest Control Specialists
Pest control services by 24×7 pest control is a must if you want to get rid of annoying pests instead of avoiding or neglecting them in Melbourne and its suburbs. We have made a reputation for ourselves with both hard work and smart work. So, take a look at the reasons why we are the best pest management, team:
Customized treatment plans for active and dead pests

A pest control

team of trained and certified professionals

Knowledgeable and experienced technicians in different methods to control a wide range of pests

Here for our clients with the newest pest treatment equipment and vans

711 booking service at straightforward pricing.
We are Available in The Entire Melbourn With Quality Pest Management Service
It can be the best decision to choose us for pest control services in Melbourne as we have qualified for Pest Control Licence(Know More). We offer services that are 100% safe and effective. That's the reason for our demand in the entire VIC region. Our customers are so happy to choose us. We will not disappoint you. Our team is very professional and experienced. Our team has local workers in the city. Workers of our team are local and give better service than other expensive pest control companies. These are the main highlight of pest control services. You will not feel uncomfortable regarding service and budget, this is our guarantee of our team.
No More Terror Of Bed Bugs! Call Us To Get Rid Of Bed Bugs
Bed bugs, the name itself state their presence in beds and especially in mattresses. So, people are traumatic by these tiny but visible pests because they suck blood. Bed bugs also give you bites and skin issues for sensitive-skin people. However, you can stop bed bugs and their terror-causing actions with our Melbourne services which cost you reasonably. If you want to know more about our pest control Melbourne price, dial our number. Your safety is our priority!
Book Our Pest Control Inspection Today
Need a complete solution for Pest Control Inspection for homes, commercial areas, and public properties! Call us on 03 4505 2416 to hire our Pest Inspectionlers in Melbourne and nearby locations.
What Bothers You? Rat, Spider, Rodent, Ant, and Mice We Have Pest Control Solutions For All
You can be confident when it comes to pest control services as we are the best pest control team for quality services. If rats bother you, you have our rodent control Melbourne service. If you are fed up with ant bites, count on our pest control ants service. Mice around the rice bags in your kitchen? Be alert and get rid of them right today with our pest control mice service. If you find crawly pests such as spiders in the wardrobes in your bedroom, grab our spider pest control service. You give me the service name you want to avail, will offer you that!