Hire The Finest cockroach controllers in Melbourne
Choosing the right cockroach control company is difficult. Our cockroach control Melbourne team has proven to satisfy many customers. 24 x 7 Pest Control Melbourne have years of expertise in cockroach treatment. Moreover, we are licensed experts in controlling every cockroach problem. Our professionals are available on weekends too. We remove cockroaches from your house/office at your convenient time. Thus, for a reliable cockroach control service in Melbourne, choose us. We will serve you best.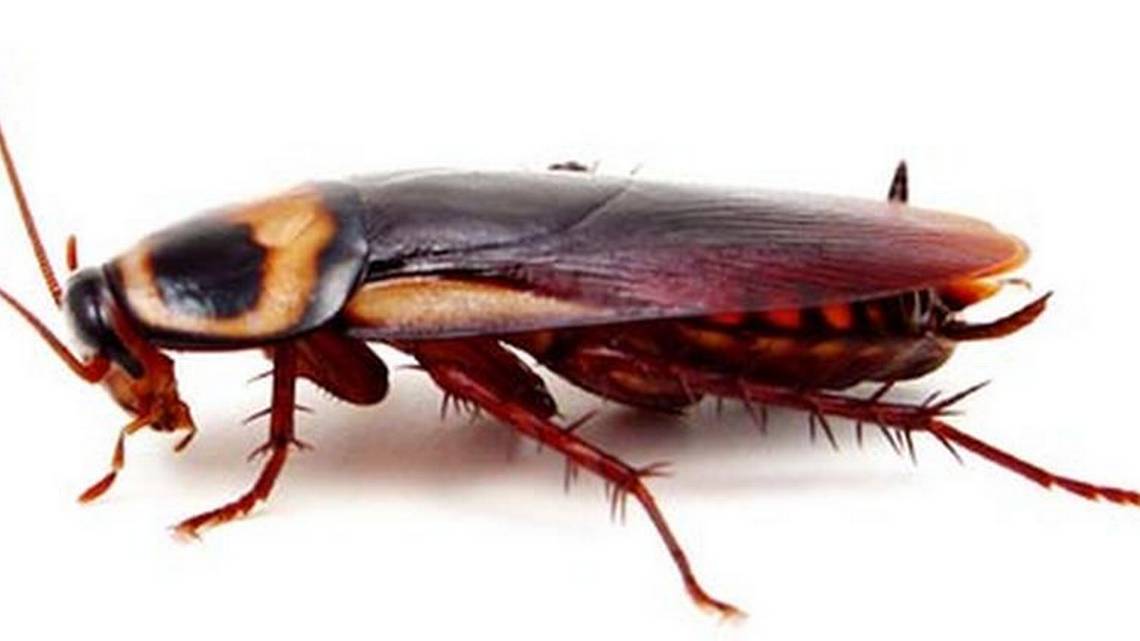 Types of cockroaches find in Melbourne
Cockroaches cause fear among people. Cockroaches are common in the kitchen. Hence, several types of cockroaches are found in Melbourne. Moreover, cockroaches are usually in the Summer season. Some species of cockroaches found in Melbourne are as follows:
German cockroach
Periplaneta American cockroach
Oriental cockroach Blatta
Shining cockroach
All the cockroaches above spread major diseases. So, do not stand roaches and book us for effective treatment today.
Get A Tension-Free Cockroach Control Solution in Melbourne With 711 Pest Control
Cockroaches are pests that can cause a range of serious diseases on your premises, including salmonella, dysentery, diphtheria, gastroenteritis, and typhoid. The presence of cockroaches poses a significant health risk to children, the elderly, and people who are ill. The cockroaches hide in shelves, cabinets, drains, inside appliances, and electrical control boxes, among other places. Suitable conditions and a high temperature allow cockroaches to breed rapidly. In addition, they can contaminate food left out, which can lead to several illnesses in humans. Thus, it's vital to perform Cockroach Pest Control at the earliest possible time to ensure you get rid of your Cockroach Infestation.
The 711 Pest Control Melbourne specializes in providing safe and effective Cockroach Control Melbourne services for both residential and commercial purposes at an affordable price. Our experts use environmentally friendly, non-toxic, and highly efficient insecticides to control pests. We have well-trained and qualified professional cleaners who have effective tools & equipment to eradicate cockroaches from your property permanently. We are here to remove Cockroach Infestation conveniently.
Explore Our Pests Control Services:-
Get #1 Affordable Cockroach Exterminating Service Providers in Melbourne
Approximately 4600 different species of cockroaches exist, among which a few are found in the home, hotels, restaurants, hotels, and commercial properties. The most common ones are:
German Cockroach Control Melbourne :
The German cockroach is the most common roach found in apartments, restaurants, hotels, and other public places. Cockroaches prefer warm, moist areas with easy access to food and moisture. This is why they are so prevalent in the kitchen and bathroom. German cockroaches reproduce rapidly. A single female cockroach can produce thousands of eggs within a year. So, you need to get services for Cockroach Control Melbourne if you live in Melbourne.
Australian Cockroach Control Melbourne :
Those cockroaches prefer moist, dark places, such as basements and crawl spaces. Generally, they are found in floor drains, sump pumps, pipe chases, laundry areas, boiler rooms, steam tunnels, and sewer systems. To get rid of these insects and keep them under control, you need well-established household pest control and Biological Cockroach Control methods.
American Cockroach Control :
The American cockroach is the largest cockroach you will find in hospitals, homes, hotels, and restaurants. Despite not causing the deadliest diseases, they can be harmful to your health. These insects are attracted to foods and that is why Cockroach Infestations are common in hotels, restaurants, and homes. Despite the American cockroach's slower breeding cycle than the German cockroach, each female can produce more than 150 eggs in her lifetime.
Oriental Cockroach Control :
Even though they look similar to American cockroaches, these cockroaches have a darker brown colouration. Orient cockroaches also have yellow spots on their thorax. Plant materials, such as leaf litter, are their preferred sources of food.
You can seek the help of an expert Pest Control Service Provider to get rid of Cockroach Infestations. Among the top pest control companies in Melbourne, 711 Pest Control Melbourne offers top-quality Cockroach Control Melbourne Services at the most affordable prices.
711 Pest Control Melbourne Control is a permanent pest control company instead of providing cheap quick fixes
Cockroaches are insects that never seem to stop growing in your house. Keeping these insects under control is imperative since they can destroy food items, contaminate water, and ruin shelters completely. Getting rid of all these types of cockroaches can be difficult, so we at 711 Pest Control Melbourne can help you with the services of Cockroach Control Melbourne. We will eliminate cockroaches from your house by following these steps:-
Primary Visit For Inspection
During our first visit to your home, our technician will assess the situation in your house and determine the best strategy for Cockroaches Extermination. The technician will take actions based on the analysis and research performed inside and outside your house.
The technicians will then visit your home once again to analyze all the parameters once all the research is complete. On the second visit, they will implement all of the strategies they planned initially and begin their treatment. In this visit, you will see the perimeter fortified and chemicals poured inside the house.
Advice For Fixing Holes and Gaps
A cockroach usually enters your house by making holes or through holes already present in the house. In the end, we advise fixing all the unnecessary and unused holes so that any cockroaches or other pests won't have a chance to infest your home. Additionally, some chemicals are added to the holes before they are filled.
We have the best option in Melbourne for Cockroach Control
The best way to get rid of Cockroach Infestation is to hire an expert for pest control services. 711 Pest Control Melbourne is one of the most reliable Cockroach Pest Control Service providers in Melbourne that offers affordable and high-quality cockroach control services. Some of the best reasons why you should opt for our services are here.
The pesticides we use are odourless, have harmless effects, and can be used in both residential and commercial spaces.
Pest control is our specialty and we provide 711 hours available Pest Control services for cockroaches infestation by using the latest and modern techniques.
We have a team of professionals, and we have served the industry for many years. We offer highly competitive, genuine and Affordable Cockroach Control Melbourne services.
To eliminate cockroaches, we use only organic and eco-friendly Pesticides that have no adverse effects on humans or pets.
As a company, we strive for complete customer satisfaction and provide free quotes as well.
Our Local Cockroach Controllers assure you that our services are safe for you to use. We offer cheap Cockroach Control Services for your house, hotel, or restaurant if pests or cockroaches have taken up residence there.
For Other Pests and Cockroach Control Services in Melbourne, we are available Across Melbourne And Nearby Areas
The 711 Pest Control Melbourne is a team consisting of skilled, experienced professionals—they are state-certified, licensed specialists and must attend regular training programs to maintain their expertise. We also serve Melbourne's nearest area:- Newtown, Highton, Geelong, Belmont, Avalon and other areas. Our Cockroach Removal and Cockroach Prevention methods will effectively prevent cockroaches from returning. Please feel free to reach out to us by calling us at our 24/ 7 helpline number if you think that there are cockroaches in your place.
Cockroach Control Melbourne
Call us on 03 4505 2416 Cockroach Control Melbourne
Location: Melbourne, Victoria, 3000, Australia