Appoint Highly Knowledgeable Possum Removal Experts In Melbourne
Possums like to chew on power cables, which can cost you a lot of money in repairs and put your children at risk of explosions and house disruption. These issues have an effect on many Melbourne assets, requiring professional possum removal. 711 Pest Control Melbourne specialises in efficient and cost-effective possum treatment, and we follow that up with excellent service. Our classic pest control company has years of possum retrieval expertise and offers exceptional service to all of our Melbourne customers. Our possum removal Melbourne specialists are knowledgeable and fully licensed, so your possum problem will be resolved instantly.
We assist homeowners and business proprietors in installing possum cages, covering roof entry aims to stop these pests out, and providing old reliable methods for completely extracting them from your land. You can inform us at any time because we are available to take bookings 24 hours a day, seven days a week.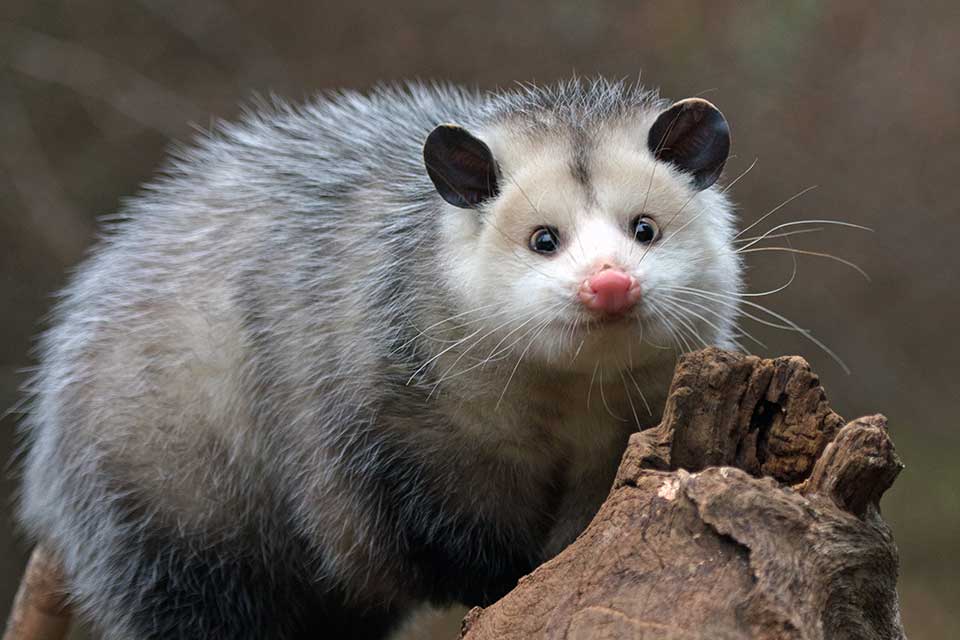 Continuing Possum Management Prevention
Our possum removal Melbourne professionals will give particular advice and methods based on our examination and observations, in addition to possum removal in Melbourne. Possums will be less attracted to your Melbourne home if you take the following processes and methods:
1. Keep possums away from food supplies, specifically pet meals.
2. Keep your home clutter-free by regularly removing dirt and rubbish. This reduces the number of hiding spots for the insect in your home.
3. Prune the trees and bushes near the building to prevent pests from accessing your roof and other hiding spots.
4. Conduct frequent inspections of the building and its surroundings to detect any abnormalities that may allow pest entry to your home.
Why Choose 24 x 7 Pest Control Melbourne?
1. Possum elimination solutions in Melbourne that are available the same or following day.
2. Removal specialists who are APCA and TAFE qualified.
3. Possum removal experience in Melbourne's business and residential areas.
4. A courteous, upfront service approach with transparent quotes.
5. A cutting-edge, compassionate eradication service.
6. Complete possum removal Melbourne service.
Our Pest Control Services:-
Appoint Our Expert Possum Catchers For Both Residential And Commerical Possum Control
Possum removal in your residence can be a lengthy and time taking process. That might be quite challenging for the average person, especially if you lack the knowledge and skills needed to solve the difficulties. As a result, Melbourne citizens must seek commercial or residential possum pest control services.
Furthermore, we provide commercial possum control services to Melbourne businesses. Our wonderful company will handle the attacks to assure that the possums do not cause undue disruption and adversely affect organizational productivity. We will actually extract these animals from your commercial properties, whether they are large or small. It is highly recommended that you use our possum pest removal assistance. Simply schedule an appointment with one of our pest control Melbourne, and we will be there to assist you immediately.
Our Top Class Possum Removal Procedure In Melbourne
So this is how possum catcher specialists carry out our outstanding possum removal treatment in Melbourne to protect your residence from possum incursion destruction.
Our trained possum pest control specialists will evaluate all entryways, including your building, basement, and some other places. We will look into the extent of the attack, destruction of the house, the conditions leading up to the infestation, and other problems. We will devise a care plan based on the findings of the investigation. It will involve the type of separation necessary, the procedure timeframe, the intended outcomes, and the location in which the animal will be released.
After personalising the procedure method, we then bring out the strategy. Our alive and dead possum removal experts use a package trap to catch the possum and eliminate any passed away possums from your primary residence. In full compliance with Australian regulations, we will release the wild animal inside of 50 m of your property. To ensure that possums do not return, our specialists will possum-proof your home and wrap any entry locations on your property. We may also recommend major maintenance or changes based on your difficulties and the situation of your land to ensure that the attack doesn't really reappear.
After the treatment procedure, a comprehensive and in-depth examination will be carried out. This helps to ensure that all of these organisms have been taken away from your property.
In The Event Of An Emergency, Contact Us To Get Rid Of Possums In Melbourne
We are one of the highest level pest control companies in Melbourne, providing emergency possum control services at a low possum removal Melbourne cost. While handling this issue, our specialists recognise that removing a possum from the primary residence must be the primary concern. Moreover, we provide urgent possum retrieval services to our clients. This makes sure that our possum catchers will show up immediately at any time of day to deal with your troubles.
Why Is It Critical To Dispose Of Dead Possums As Soon As Feasible?
It is critical to remove dead possums from your premises because they can cause serious health problems. Illnesses such as E. coli can infect you if you have a dead possum in your home. In addition, who wants a dead creature on or next to their land?
If you decide to sell your home, organisms that have died on the premises may significantly reduce its worth. If your residence has an unpleasant smell, its valuation will drop significantly and no one wants to acquire it.
The body parts of a dead possum will disintegrate due to bacteria. An organic dead gas spill occurs, starting to cause a strong odour to rise. People rarely call when they learn about the dead possum. Our dead possum removal Melbourne specialists can separate a dead body from your home or place of work. Therefore, our experts can easily help you in removing all these dead possums immediately.
Moreover, they emit a terrible smell, necessitating their separation as quickly as possible. It is critical to maintaining the hygienic conditions of your premises. Aside from it, dead possums comprise a plethora of fresh microbes that could be harmful to your health as well as the health of your pets. There's a good chance you won't even find the deceased possum under your balcony. This does not eliminate the possibility that your pet will be harmed if it limps through a tunnel.
Why Hiring Our Possum Removal Team Will Be A Great Option For You?
711 Pest Control Melbourne employs a group of expert possum catchers who can completely eliminate possums from any ground. Our team also works in nearby locations such as:- Grenville, Alexandra, Dandenong, Mooroolbark, Lilydale and more areas. We have an existence in every corner of Melbourne. Possum removal Melbourne service is provided by a team of certified and specialized professionals in the majority of places.
Years of work expertise clearing possums in Melbourne.
Since your wellbeing is our primary concern, we exercise extreme prudence while removing possums.
You can contact us 711 to get the same-day as well as emergency possum removal services in Melbourne.
Our specialists use the most advanced tools and methods for possum removal in Melbourne.
We necessarily make sure that a client gets top-class service.
Furthermore, our experts have extensive administration registration.
We only use less harmful and environmentally friendly techniques.
Our group has recognised and qualified professionals.
Additionally, we seal all possum entry points and extract the dead possum.
We serve all of Melbourne and make sure all the possums are removed from your premises.
Possum Removal Melbourne
Call us on 03 4505 2416 Possum Removal Melbourne
Location: Melbourne, Victoria, 3000, Australia